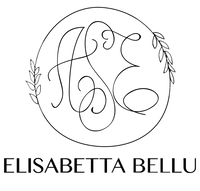 ABOUT US
Elisabetta Bellu is a luxury brand that caters to a wide variety of customers from New York City to the Hamptons. 
All our Ready to wear pieces are designed and handcrafted in Bellport, NY. Using only the best materials and following the slow fashion principles, all pieces are made in small runs adopting the Couture tailoring process.
Be unique! We also offer a Bespoke service for custom garments designed just for you and made with your unique measurements (by appointment only).
It's all about perfect fit. Take advantage of our expertise and book our Exclusive Personal Tailor service for tailoring/alterations today!
GET IN TOUCH
THE NEW SUMMER COLLECTION
---
THEY SAY ABOUT US
As a veteran television news reporter, I've learned that it is difficult to find colors and patterns that really work on camera. When I wore Elisabetta's Sandy dress on air, I got praise from not only my viewers, but colleagues in the field. Her vision comes through in her beautifully handcrafted dresses. They are simple and cut to perfection. Whether you are browsing the Hamptons on a summer day or reporting the news in NYC, her craftmanship will catch eyes.

Rebecca Fath, Journalist
Elisabetta's dresses are custom made and comfortable to wear for any occasion, from the pool party to the evening dinner. She is a master of her craft, very detail oriented and also offers custom tailoring. Thank you for making wonderful, comfortable, stylish and beautiful pieces.

Anna L.
The love Elisabetta has for her work shows in the perfection of every little detail, the choosing of the fabric of each single piece and timeless style of her creations. Wearing her dresses makes me feel comfortable and beautiful.
Elisabetta is very attentive to what your vision as the customer is and knows how to compliment it easily with her education as an Italian fashion designer knowing her craft.

Tonja P.
Elisabetta's designs are stunning, classic, elegant and incredibly flattering with unique touches that make them stand out in a crowd. She knows how to make women feel and look beautiful!

Julia M.
Elisabetta made me a dress for my son's wedding. Absolutely beautiful! She is easy to work with, always on time, professional, extremely talented and very sweet! Can't say enough good things about her!

Prudence I.
As the manager of a boutique that carries Elisabetta's pieces, I know her designs are gorgeous and her work and attention to detail are absolute perfection. So, when I needed to have an extremely ill-fitting bridesmaid dress altered, I turned to her. I was not disappointed - the dress felt like it was made for me when I put it on. She is a miracle worker!

Kellie F.
I think Elisabetta's work, her craft, really is just perfection. She has made me some beautiful things and just recently made my granddaughter an elegant velvet skirt to take to college. She is a lovely person and understands intuitively what will make you feel happy to be wearing!

Ellen W.